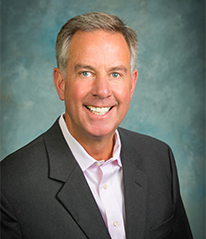 Curtis Burstein is the Chief Executive Officer of Etkin, a full-service real estate organization engaged in the development, acquisition, management and marketing of office, industrial, retail, hotel and mixed-use properties. Formed in 1982, the company is also actively involved in fee-based property management and development services on behalf of third party owners. To date, Etkin has developed more than 60 high-profile properties consisting of over 9.5 million square feet of commercial space. As one of the leading build-to-suit developers in the Midwest, Etkin is often singled-out by major corporations and professional firms to develop and manage their facilities.

Curtis has spearheaded Etkin's acquisition of several affiliate companies that provide complementary commercial real estate services including Responsive Mechanical Services (RMS) and Prime Staffing Solutions and Paragon.

Curtis is a graduate of Western Michigan University with degrees in economics and finance. Prior to joining Etkin, he served as a real estate loan officer and corporate finance officer for a major regional bank. As Etkin's president, he draws on nearly 25 years of experience to lead the company's day-to-day operations. Over the years, he has overseen Etkin's hotel development activities, strategic planning, project financing and property management. Curtis devotes time to a variety of community and charitable projects, including the Robert A. Schuele Scholarship Fund, Judson Center and church activities. Curtis has spent the majority of his life in southeast Michigan. He is married and has a son.